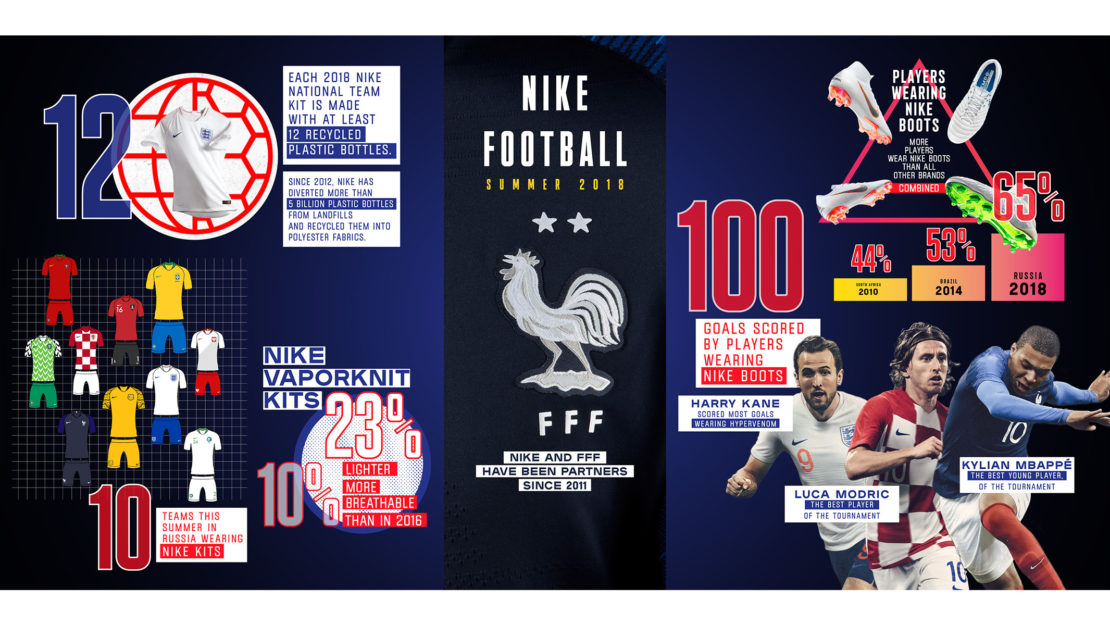 World Cup Web Tool
On the occasion of the 2018 FIFA World Cup, Nike asked Panottica to showcase the Nike presence in the tournament.
Panottica realized:
• Two motion graphic videos displaying the percentage of players wearing Nike boots and the percentage of goals they scored.
• One static infographic depicting data about Nike National Team Kits, Nike boots and top Nike players.